Nitrogen hydrogen air generator
Time:2012-12-13 11:5:12 Hits: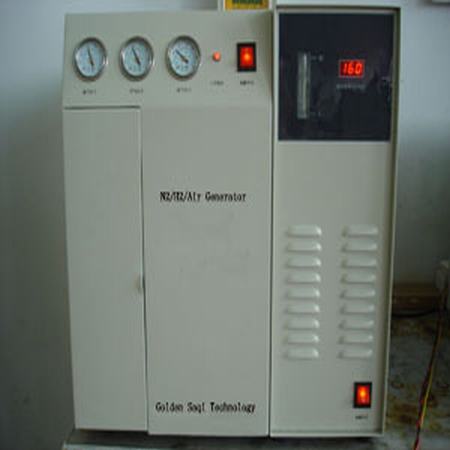 Introduction:
N2: PSA technology ( pressure swing adsorption)
Physical method to get pure N2 from air
H2: SPE/PEM technology ( proton exchange membrane)
"Pure Water" only, no chemical(KOH,NaOH)
USA "Dupont" PEM membrane.
Pure air compressor
Easy operation, little daily mantenance
Safety using.
Alarm protection.
Idea to replace H2, N2 and air cylinder.
Technology Figures: Model: QL-NHA300
Specification

N2

H2

Air

Output flow(ml/min)

300

300

1000

Output pressure(MPa)

0-0.4

0-0.4

0-0.4

Gas Purity(%)

99.999

99.999

have oil

Input power(W)

<350W

Voltage supply

220V±10%,50Hz±5%

Weight(Kg)

<55

Size(mm)

460× 440 ×460