Black box type
Time:2013-10-22 15:4:14 Hits: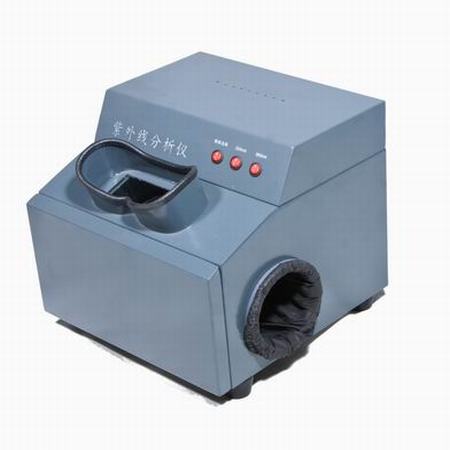 Introduction:
Ultraviolet analyzer could submit 254, 365, 312nm ultraviolet light, it is the necessary instruments for analysis fluorescent materials.
Applications:
1. During technical analysis, could test kinds of material, such as protein and nucleotide etc
2. Which drugs production and research, could test Hormone alkaloids, vitamin etc, especially suitable for layer analysis, Paper layer analysis and testing spots.
3. In the dye, coating, rubber, oil etc chemical industries, could testing kinds of fluorescent materials, Fluorescent indicator and additives, determine different kinds of oil and rubber products.
4. In the chemical fiber spinning, could test kinds of raw materials, such as Silk artificial fiber synthetic fiber cotton wool etc, and could test finished products quality.
5. In Cereals, oils and vegetable food sectors, to check poison ( such as aflatoxin), foods additives, Deterioration of vegetables and fruit, Cocoa fat, chocolate, fat, honey, sugar, egg amount.
6. In geoarchaeology department, could help find kinds of minerals, determine Cultural relics of the fossil true and false
7. In the public security department, could test finger mark, determination of the handwriting.
GL-200 Technical data:
Power supply: 220V±10% , 50HZ
Filter size: 50*150mm
Ultraviolet system power: 48W
White light system power: 24W
Illuminating system power: 40W
Ultraviolet wavelength: 312
Also have white light and incident light.
Size: 420*320*500mm
WFH-203B Technical data:
Power supply: 220V±10% , 50HZ
Filter size: 50*150mm
Ultraviolet system power: 45W
Ultraviolet wavelength: 254, 365nm
Size: 300*300*270mm
Largest light usage area: 250*250mm
Weight: 7kgs